Statement of Purpose Samples
Writing a good SOP is not a trouble-free affair. It needs conviction and insight from the person writing it. Since a statement of purpose is an integral part of any admission application, one cannot overlook writing an SOP in the best way possible.
Having worked in the field for a decade now, we know that you are struggling with writing an SOP and looking for the best SOP samples in the field.
Stop worrying if you are unable to find the best statement of purpose to help you, as we have got a wide range of examples of SOP for you for any subject or university you are looking to get admission for.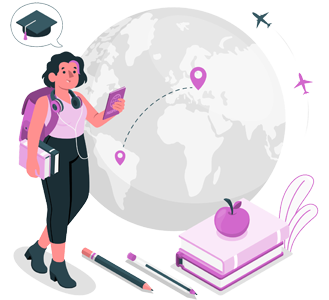 Download Professional SOP Samples
One of the first things that students do when they realize they need a statement of purpose for their admission is to search online for an example for SOP. They, of course, would get thousands of results with various examples of SOPs. The question is—are they any good?
We cannot answer that for you. However, what we can do is present you with the best and most successful letter of purpose samples that you can download and use as you wish.
How can an Example of SOP Help You Learn How to Write an SOP?
Creating an SOP is both important and difficult. You would have already understood this by trying to learn how to write a good SOP or looking for a sample statement of purpose. However, have you ever wondered how you could use a letter of purpose sample to complete your SOP writing process successfully?
In case you have not, here is how a sample of SOP can help you with writing an impeccable admission SOP for any subject that you want to get admission to in any university.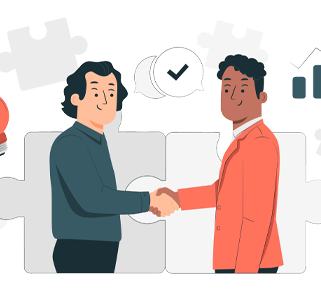 Write a Moving Introduction
One of the most crucial elements of any SOP is its introduction. It has to take the admission officer to your story while impressing right from the beginning. Analyzing a few samples for SOPs, you will realize how to frame the introduction in the best way possible.
Write Your Motivation to Do a Course
An admission committee wants to know why you want to do a course and what your reasons for doing it are. While this is the crux of your SOP, many students struggle with it, and a sample of SOP can immensely help you come up with impressive motivations and experiences.
Bridge Your Academic with the Course
When you have a few samples SOPs, it can help you understand how to write an SOP and make a connection between your past academics and the course in question. This is a chief element of any SOP, and having an SOP sample to learn from can help you a lot in this regard.
Understand the Desired Format
A crucial element that students look for in SOP examples is the format of the SOP. Different colleges need different formats. A huge part of learning how to write a statement of purpose is figuring out the format to choose, and a sample can help you considerably in this.
Learn What to and Not to Include
When you review a few SOPs samples, it will help you understand the elements to include in an SOP and what you must not. If you check most of the SOP writing examples online, you will understand what you include and not has a strong impact on your SOP's quality.
Understand the Tonality of the SOP
SOP samples help you understand what tone you must go with when writing an SOP for admission. Checking a few samples of SOP will help you understand how to write a statement purpose with a moving tone that's both formal and amicable.
You Learn How to Conclude Your SOP
An SOP must be concluded on a rather positive note that underlines your career goals and aspirations. Just like the introduction, the conclusion must also be striking. Having an SOP sample to understand how to work this out can be helpful.
Get the best MBA SOP now!
What Makes the Sample Statement of Purpose the Best?
Have you ever wondered why students prefer sample statements of purpose from SOP Consultants over others? If you have not found an answer that, let us tell you that it is because of a combination of top-notch values that we deliver to our students.
These values, as given below, help us always write SOP examples that are the best for our students;
Written By Professional SOP Content Writers
Each SOP sample that you can find on our website is written by experienced SOP content writers who know how to write SOPs that can help them with admission.
Edited and Formatted as per College Needs
The SOPs that we deliver to our students are edited and formatted as needed by the particular college/university where the students want to study.
Revised by Experienced Content Editors
With SOP Consultants, every SOP is revised by content editors with years of experience in the domain. They know how to cut and edit the SOP to make it impeccable.
Checked for Plagiarism with Paid Tools
We use powerful and paid tools to evaluate the originality of the SOP that we write. We ensure that the SOPs are 100% original before delivering the same.
Improved by Paid and Premium Tools
After the SOP is written, it then undergoes extensive grammar checks by industry-leading and premium tools to ensure that it meets international quality benchmarks.
Thorough and Extensive Quality Checks
At SOP Consults, we use multiple quality checks and systems to make sure that the SOP conforms to the needs of the students as well as the college guidelines.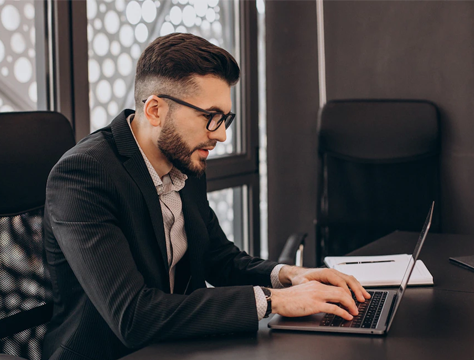 Need Professional Help With Writing Your SOP?
Although SOP letter examples can help you with writing a good SOP, it may not always be enough to get admission as you desire. Even with an SOP letter sample, it is you who must write the SOP. You might be able to create an SOP, but it may not fare well with the SOPs of other students who may have used the help of professional SOP writers to create their own.
Hence, you may need to think about hiring an expert writer. This is where our SOP writing services can help you with the following service traits that no other SOP writing agency in the market now can guarantee;
You may find a range of statement of purpose examples online. However, none of them can match the quality and value of an SOP written by our SOP writers. We train and upskill our writers to accommodate the changing and challenging needs of universities and colleges.
SOP writing is time-consuming and needs insights and expertise, and not everyone can pull it off. This is one of the major reasons why SOPs are expensive to write. Despite these demands, SOP Consultants offer SOPs at the best rate possible by us.
Samples of SOP may make it look easy for students to write SOPs that can win admission. But it is far from the truth. An SOP has to have certain elements and formatting, and you must submit it on time. With us to back you up, let us not worry about missing deadlines.
It is not always easy to write SOPs as per the SOP letter samples you see online or requested by the colleges. Some of them are extremely hard to comply with. But with SOP Consultants, all your requirements will be taken care of as we believe in offering custom help.
Our students often come to us with SOP writing samples they have already developed and formatted. With us, you get an SOP created and formatted as per the samples that you bring to us. No matter what the formatting is, we will follow them as you need.
Get SOPs for All Courses You Need
When you decide to work with SOP Consultants, you get to work with a team that knows how to write a good SOP for any course from any university in the world. Hence, all your requirements will be taken care of if you decide to apply for multiple courses and colleges.
We know that you want to work with the best team in the market that knows how to create a statement of purpose. All you got to do is contact us and let us know your needs.
Our customer service will take care of the rest.
Talk to our client support now!